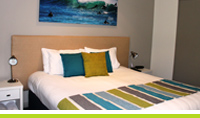 RESORT COFFS HARBOUR
Korora Bay Village is an Award Winning boutique resort offering modern holiday apartments ideal for couples, reunions, special events, family holidays and seasonal escapes.
Our one and two bedroom apartments are designed for comfort and offer modern day conveniences including wireless internet. Disabled units are available.
Click here to view current availability and pricing.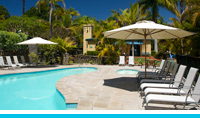 ONSITE FACILITIES
To make your stay even more enjoyable we have some of the best facilities available onsite and best of all, most are FREE for guests to use. Take a splash in our pool or spa, borrow our surf rods and fish off Korora Bay, enjoy the many activities in our games room or relax with a good book or DVD from our resort library.
There is also a great selection of dining options in your apartment, outside in our alfresco BBQ area or picnic style. Enjoy an espresso coffee or create your own gourmet pizza in our new pizza oven.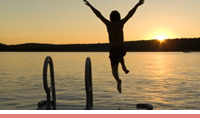 COFFS HARBOUR NSW
Coffs Harbour delivers great diversity from attractions including the Big Banana and Dolphin Marine Magic to the natural wonders of white sandy beaches, lush national parks and charming towns.
Our resort accommodation is located less than ten minutes north of Coffs Harbour's City Centre.
There's 101 things to do no matter what age you are. Take a deeper look here.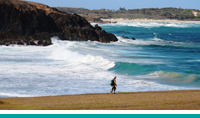 LATEST NEWS
Summertime Fun
Coffs Harbour recently welcomed the opening of the new water park at the Big Banana. Â The resort is only located a few short minutes drive from the park. Â If you are looking for a last minute short break before the …
Read more →
2017
RECOGNITION OF EXCELLENCE
HotelsCombined